Our Stallions
Tammy McDonald Training offers stallion service with our outstanding stallions. Live cover with mare care is available, along with transported cooled or frozen semen.
WL Intruder+//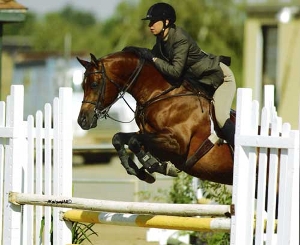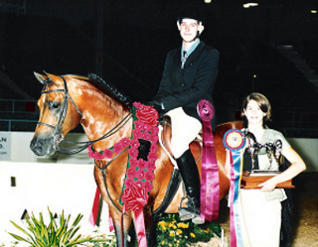 WL INTRUDER+// has had a terrific show career. He has been a National Champion three times.


The 2002 Canadian National Champion Hunter Over Fences twice, in Open Hunters and JTR Hunters.


The 2002 U.S. National Top Ten Hunter Over Fences.


He was the 2003 Youth National Champion Hunter Over Fences.

In February 2004, he was named CHAMPION HUNTER Over Fences at Scottsdale. Also in 2004 he was the National Champion Working Hunter ATR. In 2005 he was the Youth National Champion Top Ten Working Hunter. He has also had numerous wins at the Regional and Class A level shows.

WL INTRUDER+// is siring beautiful foals that have good size, are good looking and have great athletic ability. He has sired foals in many different colors, Tobiano Pintos, Overo Pintos, Buckskins, Palominos, Bays and Chestnuts. If you are looking for a stallion to breed to your mare with a GREAT DISPOSITION at a reasonable stud fee, consider WL INTRUDER+//
WL Intruder+//
1994 Bay Stallion
AHA Registration: #0507204
Stud Fee: $1500



Pedigree
WL Intruder+//
KH Stealth
Fame VF
Bey Shah
Rafoleta-Rose
Overlook Jeanette
Gaffizon
Jordjina
Sauci Parfae
Prince Parada
Gai Parada
Sara Ann
Saunsharae
SX Coronado+
Mirah Martez
Versaces Vision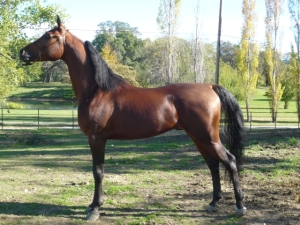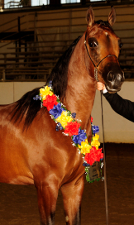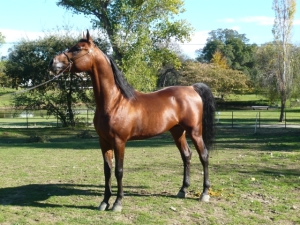 Versaces Vision is a young bay colt sired directly by the great stallion Versace out of a Fadjur granddaughter. Besides wonderful breeding he has size, 15.3 hands as a three year old, disposition, conformation and great athletic ability.

He has done very well in limited showings in halter classes as a 2/3 year old.


2009 AHANC 1st place two year old colt


2009 AHANC Junior Champion Colt ATH


2009 Region 3 top 5 two year old colt


2009 DAHA Junior Champion Colt


2010 NorCal Futurity Champion 3 year old Colt

Versaces Vision is currently being shown in Hunter classes and is doing very well. He is sweepstakes nominated and is a Scottsdale Signature Stallion. He is SCID and CA Clear. He is showing great promise and will be a force to be reckoned with in the show ring. If you are looking for a great up and coming stallion with unlimited potential, look at Versaces Vision.
Versaces Vision
2007 Bay Stallion
AHA Registration: #0632825
Introductory Stud Fee: $750




Pedigree
Versaces Vision
Versace
Fame VF+
Bey Shah+
Raffoleta-Rose
Precious As Gold
*El Shaklan
Autumn in Gold
Fadjurz Finesse
Fadjurs Prize
Fadjur
Marjianazemtu
Tarima
*Armado
*Azaira